Campus Tours are conducted through the Office of New Student Orientation. University Housing currently showcases model rooms in Polkinghorne Village East and FAMU Towers North.
To schedule a tour:
Go to the link above
Click on "Schedule Your FAMU Campus Visit Today"
Follow the instructions included in the digital form and you are set!
When you arrive on campus, inform your Orange and Green guide you would like to see the housing showrooms. After your campus tour, head over to Polkinghorne Village East and/or FAMU Towers North and request to view the showroom.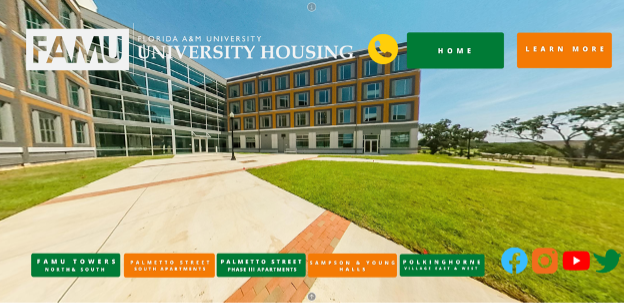 Start your Virtual tour