FAMU COVID-19 Updates
Florida A&M University is closely monitoring the Novel Coronavirus (COVID-19). The University remains open for business even as we carefully observe federal and state safety and health protocols. You may
click here
to learn more.
FAMU Reopening Plan
You may
click here
to learn more information about the university's Reopening Plan.
SAET Reopening
Although we are practicing social distancing precautions, we remain available during our normal hours of operation. You may contact our team via email or by phone and we will respond to your message within 24 hours. The Email and phone
contact information
for the SAET Administration, Staff and Faculty is available on the SAET Directory. For immediate assistance, please call 850.599.3244.
Continue to regularly check your FAMU email. Pay particular attention to the SAET INFO emails. Please remember to follow health protocols and advisories as you go about your day-to-day lives. Your health and well-being are our top priority.
#protecttheFAMUly
Protecting FAMU is our top priority and we are actively implementing policies and procedures to do our part to stay healthy.
We are encouraging everyone to follow the safety practices listed below:
*wash or sanitize hands
*wear a face mask or covering
*maintain a distance of at least six feet
---



---
Need Academic Advising?
Visit our
Faculty, Staff, And Admin Contact List
or
Schedule Through SignUp Genius
By Clicking The Icon Below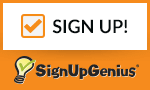 ---
The FAMU School of Architecture & Engineering Technology (SAET) is organized as two Divisions - a Division of Architecture and a Division of Engineering Technology.
The Division of Architecture offers undergraduate and graduate degrees in architecture: the Bachelor of Architecture (B.Arch.) and the Master of Architecture (M.Arch.) are accredited by the National Architectural Accreditation Board (NAAB); and in facilities management. The Master of Science in Architecture -- Facilities Management is accredited by the Facility Management Accreditation Commission (FMAC).
The Division of Engineering Technology offers undergraduate and graduate degrees in construction engineering technology and electronic engineering technology. The B.S. in Construction Engineering Technology and the B.S. in Electronic Engineering Technology are accredited by the Engineering Technology Accreditation Commission of the Accrediting Board for Engineering and Technology, Inc. (ETAC-ABET).
---
04.17.2020