Connecting Gaming & Smart Devices
The Mydevices portal allows you to register a device that does not have a web browser, or is not able to connect to the FAMUSecure wireless network, in order to gain access to the internet.
Let's Get Connected!
Using the 'MyDevices' Portal, you can easily connect your gaming or smart device to the FAMU wireless network.
IT ONLY TAKES TWO STEPS:
1) Finding your device's MAC address; and
2) Using that MAC address to register your device in the 'MyDevices' Portal
Following along with the instructions below will have you streaming and gaming in no time!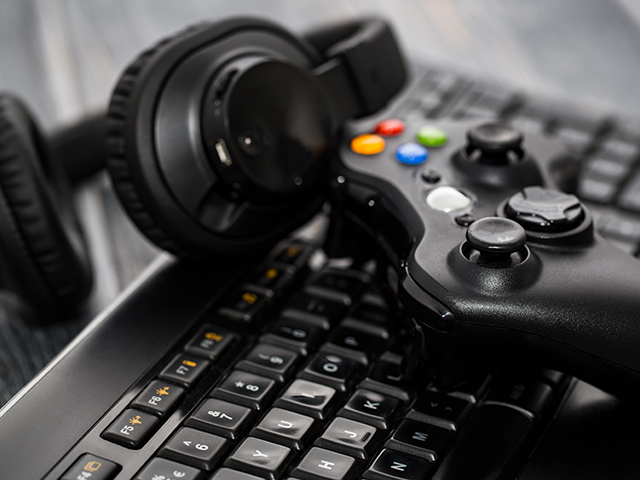 Finding Your MAC Address


What is a MAC Address?
Every network adapter in a computer, or mobile device, is assigned a unique MAC address. It is a 48 bit value and consist of twelve hexadecimal characters (e.g. AA:BB:CC:11:22:33)
Locate the wireless MAC Address of the device or gaming system that you would like to connect to the network. Instructions on locating the wireless MAC Address on some common devices can be found here!
If your device is not listed, try searching the Internet (ex: "how to find PlayStation 5 mac address") or contact the device's manufacturer for additional assistance.
Register Your Device
1. On your computer or another device with a web browser, go to the MyDevices portal
2. Enter your FAMU Username and Password and click the Sign On button.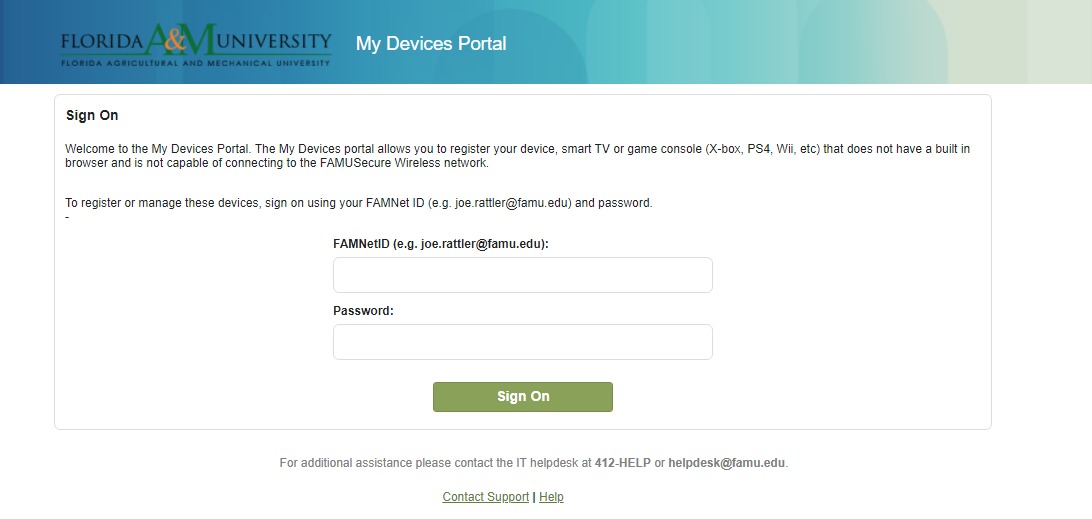 3. On the Manage Devices page, click the Add button.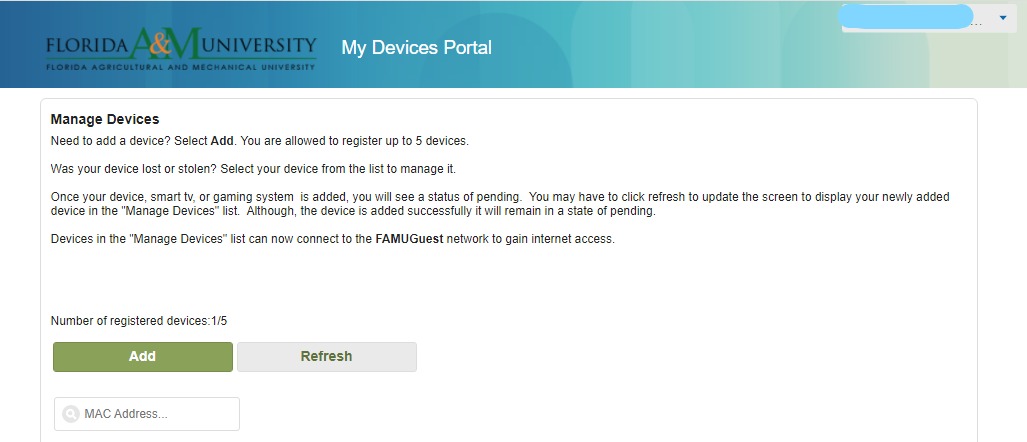 4. On the Add Device page, enter the following information:
Device Name: Type in a name for the device that you can easily recognize.
Enter the MAC Address (a.k.a device ID)
Press submit.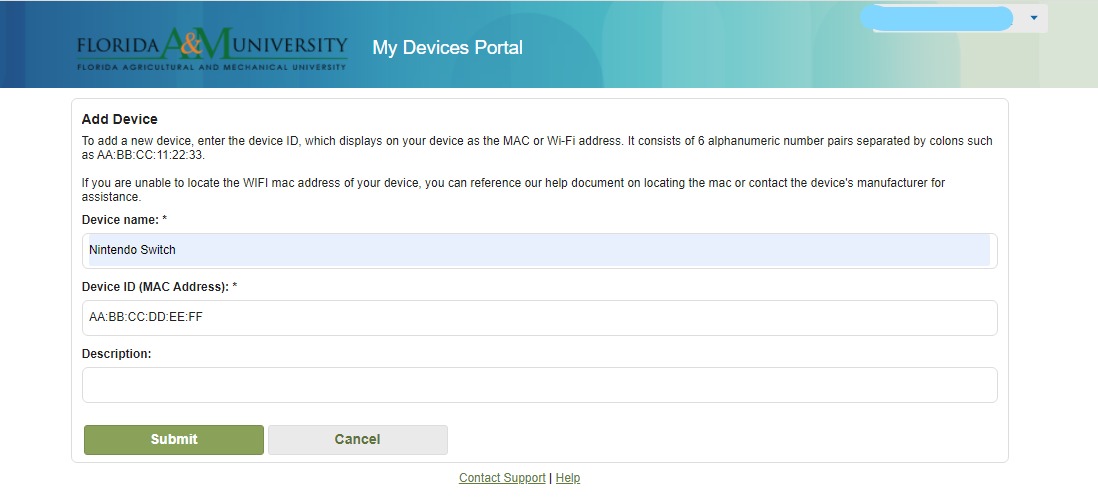 6. Once you press submit, it will take you back to the Manage Devices page, and you will see your device listed. If you need to register another device, click on the Add button and repeat the process.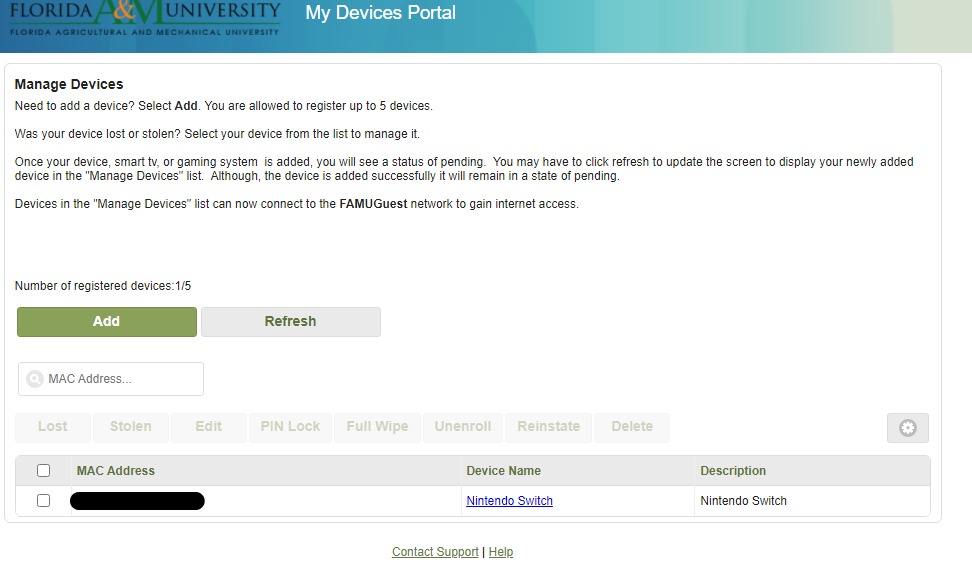 7. When you have added all of your devices and they are listed on the Manage Devices page, you should Log out by clicking on your name in the top right and then clicking Sign Out.
8. You should now be able to connect your registered devices to the FAMUGuest network!
Done! You are now able to use your connected device!
For additional assistance, please contact the IT help desk at 850 412-Help or helpdesk@famu.edu.